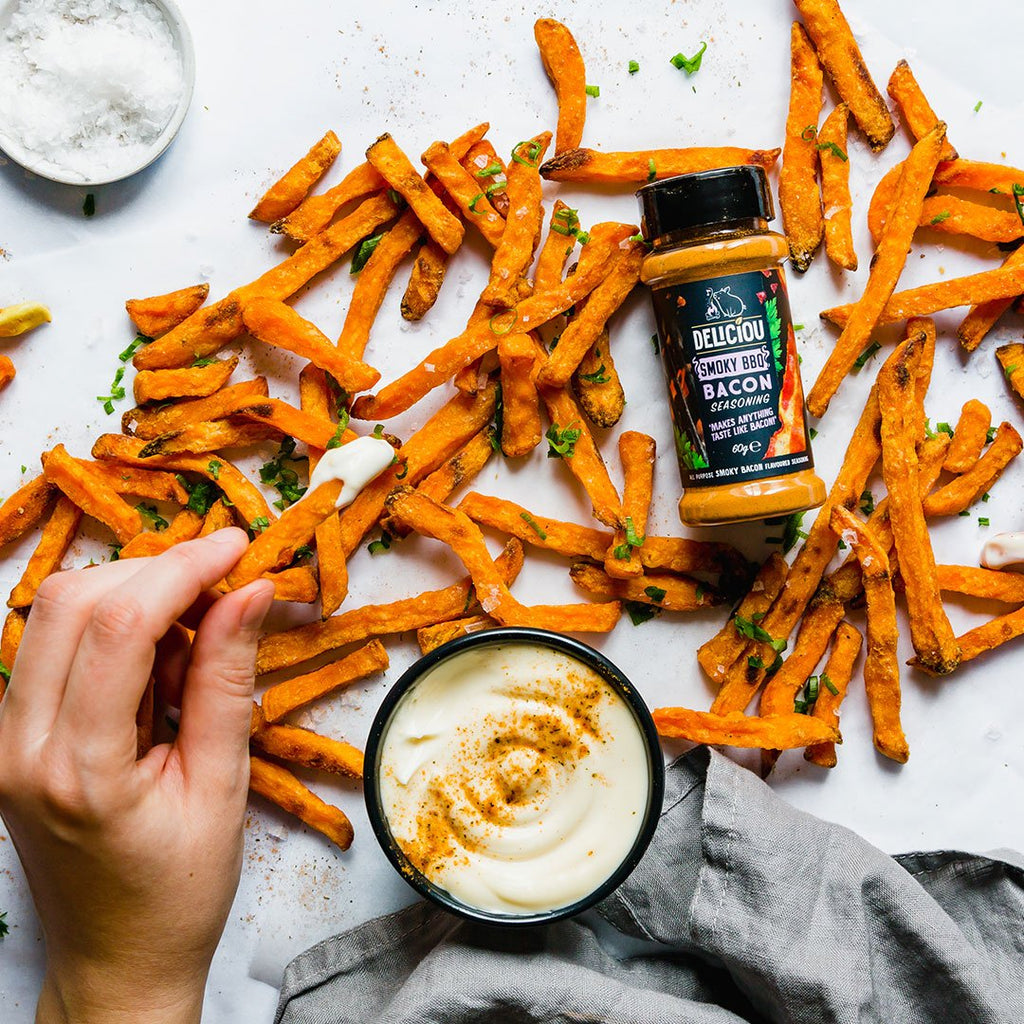 Bacony Sweet Potato Chips
Posted on January 27, 2022
 
Crispy on the outside, creamy on the inside! You won't believe how easy this recipe is. Try it out!

Prep time: 10 mins
Cook time: 40 mins
Serves: 4

Ingredients:
4 large sweet potatoes

2 Tbsp olive oil

½ cup vegan mayonnaise
Directions:
Preheat oven to 200C/400F.

Peel and slice sweet potatoes evenly into 1 cm thick chips, then toss in a bowl with oil and a pinch of salt.

Arrange on a tray and bake for 30-40 mins, or until golden and crispy. 

Once cooked, toss in a bowl with 1 Tbsp

 

Deliciou Original Bacon Seasoning

 

and serve with vegan mayonnaise. Get 'em while they're hot!
Grab your Deliciou Bacon Seasoning online and get free shipping for all orders over €25.